Ana

Pelgröm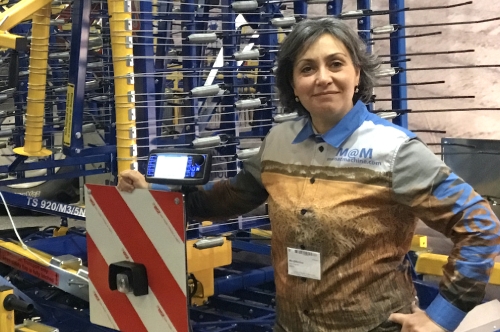 "The colours and aromas of the Mediterranean Sea and Greece have formed me and I continue a long tradition of olive farming. Food and farm in its most original form"
. At Treffler-Man@Machine Ana is responsible for promotion and marketing. It gives her great joy to integrate the
TINY Treffler Series
into smaller farms toolset. Environmental and people friendly agricultural technology makes her optimistic for a better future for everyone.
Jos

Pelgröm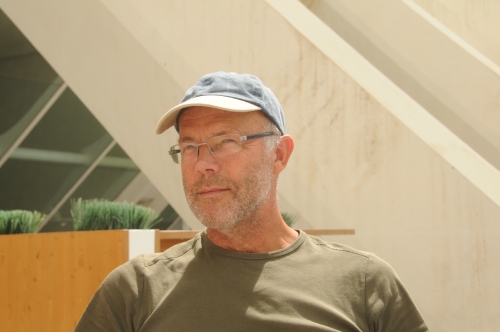 "Born on a farm, I have been working with machines my whole life. I have a deep appreciation for quality tools, innovation and delivering service". At Treffler-Man@Machine Jos is the expert every farmer speaks to. His advice will help to get you the right machine for your farm. Jos also sees to all the sales and logistics, making sure you get your machine for the best price. Your machines; Jos is your man.
Treffler-M@M is a partnership between Treffler GmbH and Man@Machine. We are a sales and promotion company specializing in Treffler machines for farmers all around the world.
Since 2005, Treffler is committed to designing and manufacturing exceptional farming tools for mechanical weed control and shallow tillage. Their precision agricultural and milling machinery is built for the best results and your success as a user. At Treffler-M@M we know that choosing the right machine to take care of your food and crops is a matter of conviction, experience, and quality.
Have a look for yourself and discover our product range for no-till and organic farming. We guarantee quality and reliability when it comes to choosing the right machine because we know that only the most precise tools are good enough for your farm.
We believe that customer service is as important as product quality. Maintaining personal relationships with our customers helps us to build a strong and trusting working relationship. To learn more about our machines and for asking questions do not hesitate to Get in Touch with us, we look forward to learning about your farm and helping you to find the right machine.
Promoters
At Treffler-M@M we know that it is essential to see a machine at work and to hear other farmers share their experiences with our machines. Therefore, we work with a growing team of Treffler-M@M Promoters.
Promoters are local professionals who share their enthusiasm and their knowledge to promote our machines. Not just that but they also help to build our network and they make sure you get reliable information and services. The stories shared by our promoters are dependable and they are always based close to your home.
Get to know which Treffler-M@M Promoter is located closest to you by clicking here!