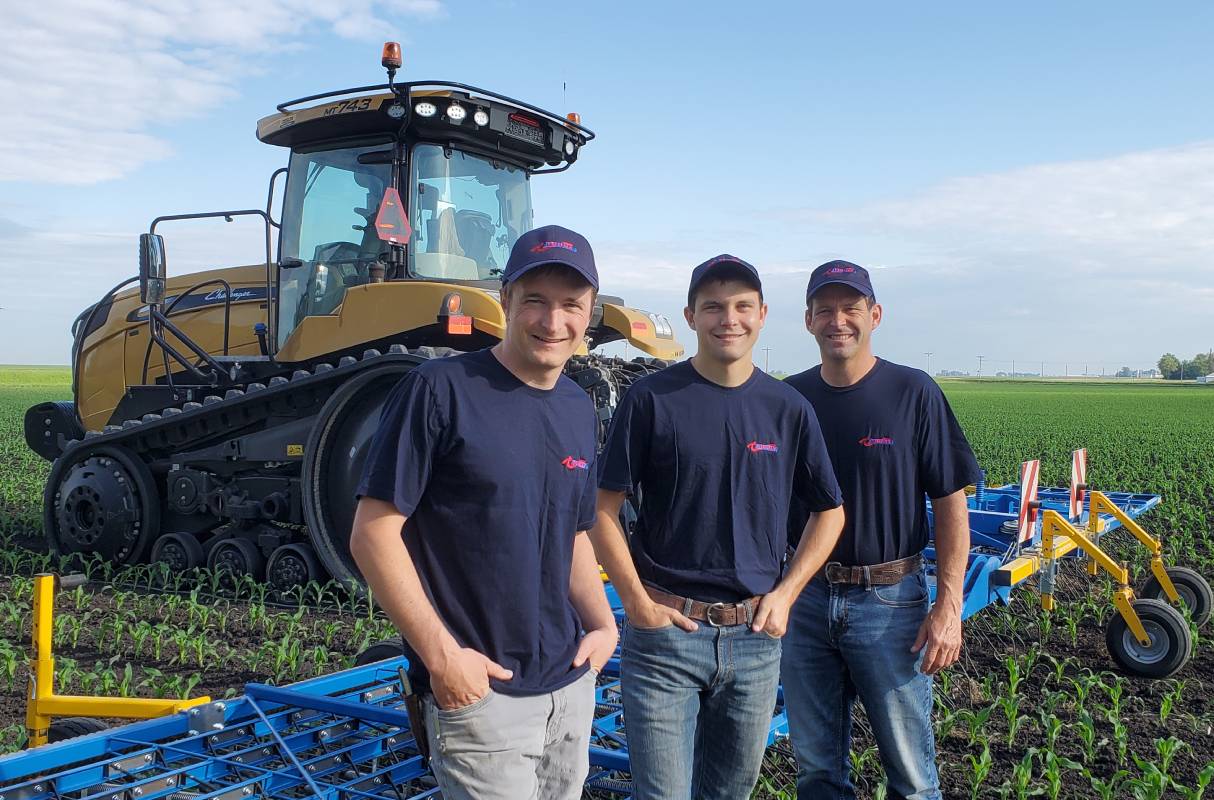 Contact info
Address:
1406 20th Ave.
West Bend, IA 50597
USA
Telephone:
Mark Fehr ‭+1 (712) 358-2216‬‬‬‬
Trevor Fehr +1 ‭‭‭(712) ‭480- 2496‬‬‬‬‬‬‬‬‬‬‬‬
Jordan Kobloch +1 (515) 320-0114
‬
Email: fehrtrefflermm@gmail.com
Fehr&Family have joined our Treffler-Man@Machine team and will be supporting us in Iowa and Minnesota
The Fehr Family is available for knowledgeable information about Treffler machines and are also stocking a Spare Part Depot. Throughout the country, in one easy step from their door to yours.
Hear what they have to say about Treffler machines:
We are Mark, Trevor and Jordan.

We have been farming organically for about 15 years. We grow corn, soybeans, alfalfa, and oats. We started out using a spike tooth, chain drag, and then eventually Hatzenbichler harrow for weed control. In 2019 we bought our first 40 ft Treffler tiner and found it to be FAR superior to all of them.

Why do we love Treffler Tiners?? Even pressure on all tines from the spring tension give a uniform job across the whole implement. A fixed toolbar (instead of individual baskets) allows you to "pull" tines up to use like a cultivator in small crops. The fixed toolbar and tine bearing also make the tines run true where they are supposed to, as opposed to spring tines taking the path of least resistance. We also love the easy hydraulic adjustment with the numbered gauge making it simple to adjust on the go.

The ability and versatility to be able to run a Treffler through standing corn and soybeans, as well as using it as a first-pass cultivator, makes it a machine you couldn't take away from us. "They are not the cheapest on the market, but we believe they are the best tiner, one of the greatest Return-on-Investments, and give us cleaner fields and higher yields!