Treffler Flockomat 100
The solution for your dust problem! Efficient & dust-free production – with the new Flockomat, the first 100% dust-free flaking machine.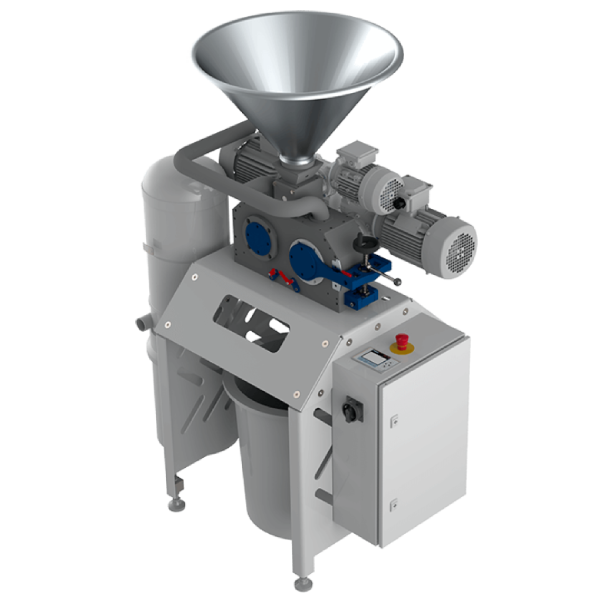 Twin motor drive for both roller, ratio 1 : 1
One smooth roller, one profiled roller for uniform cereal flake production.
Continuously adjustable roller precision quick-positioning
2 x 1.5 KW motor, fully wired, with overload protection
Control display
Automatic shut-down by capacitive transducer
100% dust-free thanks to aspiration system
Machine body made in stainless steel
Rollers made in hardened steel
Volumetric dosing for continuous cereal supply
Dust extraction system with self-cleaning filter
Product vessel connection with sliding sleeve for dust-free transfer
Cereal infeed
The Flockomat is continuously supplied with cereal by an electrically powered volume dosing unit.
There is no need for manual adjustments.