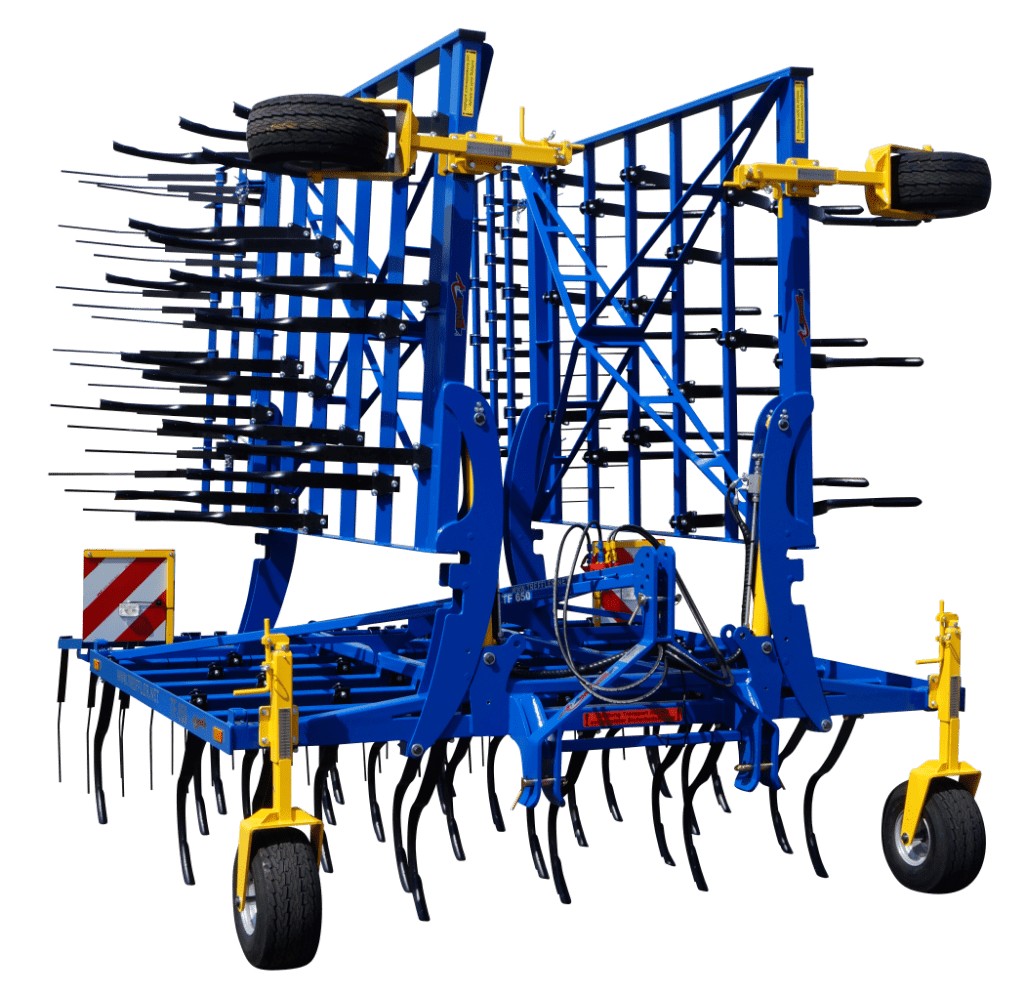 SERIES TF300 – TF750
Treffler precision spring-tooth cultivator with levelling tines – perfect soil preparation for weed-free crop production from Spring until Autumn.
The Treffler precision spring-tooth cultivator is available in various models with working widths of 3.00 m to 7.50 m. With innovative and patented flat steel spring tines for excellent level adjustment, preventing lateral deflection of the tines. The all-season machine is widely used for sowing preparation, stubble removal, weeding and liquid manure incorporation as well as for cover crop sowing.
Levelling in spring In contrast to conventional levellers, the Treffler spring-tooth harrow is easier to pull, moves more weed seeds and also eliminates root spreading weeds.
Particularly suitable for weed control in weed-prone cultures such as maize, soy beans and vegetables. A few weeks prior to sowing, work the soil once, or several times every few days to a depth of approximately 6-8 cm. If necessary, roll it to stimulate germination of the weed seeds.
Straw harrowing If the straw is poorly distributed by the combined harvester, run the harrow diagonally across the harvester tracks to achieve a more even distribution of the soil cover.
Stubble tillage By working the soil with a goosefoot coulter cultivator, the cut weeds are placed on the surface where they dry, while the germination of lost crop seeds and seeds of weeds is promoted.
Cover crop sowing The spring-tooth harrow can be equipped with a pneumatic sowing device, placing the seeds in front of the tines.
Ploughless breaking up of trefoil-grass cover After having worked the soil with the goosefoot coulter cultivator, the cover can be turned with the spring-tooth harrow for drying.