Meet the newest harrow baby, the Tiny Treffler.
For more than 15 years organic farmers have been seeing the results of his XXL brothers. With Tiny Treffler farmers all over the world can experience the euphoria of eliminating weeds and getting the best yields from their land. For everyone with a plot of land, harrow without sorrow. Think about it, the Treffler harrow, for today, for tomorrow.
Optimal performance through innovative agricultural machinery. Everyone can use a Tiny Treffler.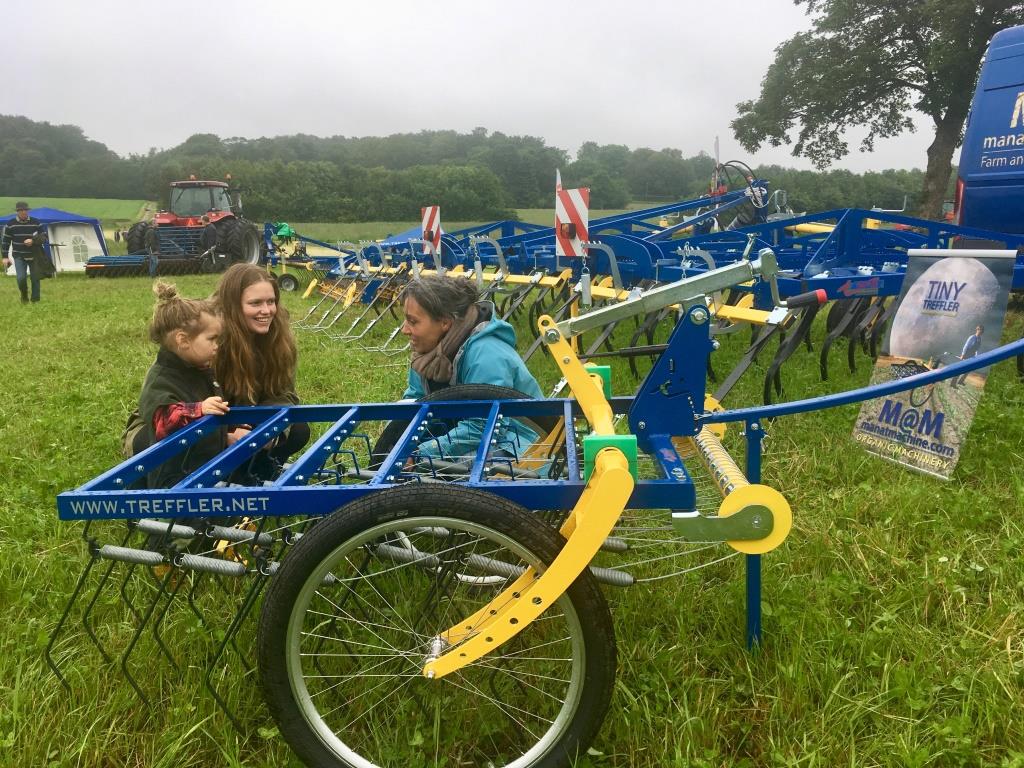 Client

feedback
Just wanted to check in on my Tiny Treffler. It's been a great asset this year! I've been experimenting with it on the settings and timing, and as I figure more out it's making a huge dent on my weed pressure. I've also been able to use it to knock back tiny weeds in a "stale bed" setting where I avoid tillage before planting. It's a great machine, and I'm so happy I came across it at the MOSES conference this year!

I'll keep it busy for the rest of the year, and hopefully get you a video soon.
Be well, and take care.
~Tim Kirkman New Germany, MN USA
It's working great. I changed up the hook-up and replaced with tongue to be pulled with my Massey Ferguson 4-Wheel drive, 16 HP tractor. I have used on my potatoes that were up from 2 to 6 inches tall did nice job of removing small weeds. I also use it for a tillage tool to break-up crested soils or level down hilling when they were somewhat to tall or needs to be level on top some.

I tried on newly planted tomatoes, it up rooted some due to the tomatoes were not rooted.

Here in the mid-west states have had lots of rain and cooler weather.  Corn acres are not being planned one week ago only 58% of the corn was planted nation-wide. Iowa has been a little dry weather and corn is being planted in that area. But Illinois is a mess with total farm under water and lost of top soils and more.

I have run the weeder over the Potatoes twice now and did clean up 80% of the small weeds. Going try to re-hill Potatoes when I get a no rain period with my hiller.

∼ Rolly Groenink    Coopersville, Michigan