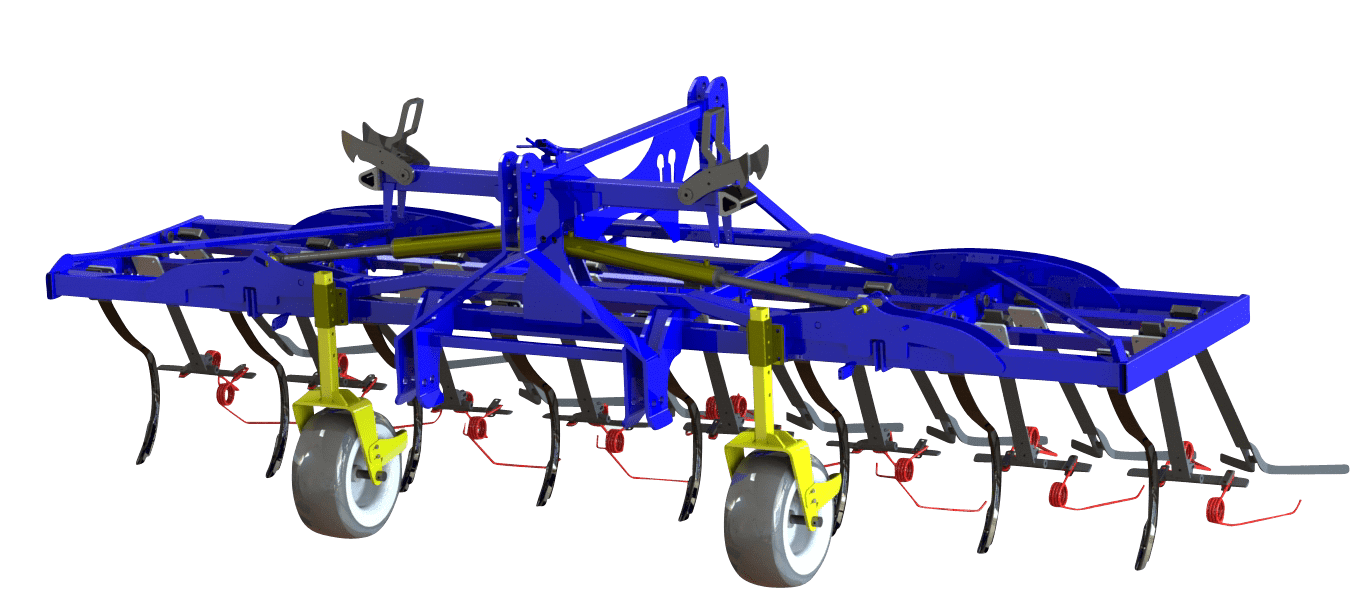 SERIES TH180 – TH900 (6 ft – 29.5 ft)
Choose the treffler hoeing system for effective weeding between the rows – the cost-effective solution for maize, soy bean and cereals. The power is in its simplicity.
The Treffler precision hoe is used for mechanical weed control between crop rows. It is available as a rear or front attachment, or as a combined rear/front attachment. The deflection and scatter plates forming a parallelogram-shaped assembly are individually attached to the profile frame construction (known from the successful TF series), using a specially devised clamping mechanism. Thanks to this special design, the machine can be adjusted as needed to the crop row width.
The flexibly mounted spring teeth (known from our TF series) are equipped with special blade coulters and work the soil between the deflection and scatter plates. They are designed to prevent blockage and are self-cleaning. The Treffler hoes are thus able to break up even heavily crusted soils. The crop is thereby protected by the scatter plates.
The standard machine includes two levellers that can be adjusted in height and are flexibly mounted behind the deflection and scatter plates to the left and right. They spread the uprooted weeds and level the loose soil. They can also be used to bank up the crop rows. The machine comes with supporting wheels with ball bearings as standard.
As they can be adjusted in height, they allow for precision depth guidance of the coulters. A special model with reinforced teeth is also available.
Variable adjustment to row spacing
Available in a range of working widths 1.80 up to 9m (6 ft- 29.5 ft)
Deflection and scatter plates with parallel guide system
Suitable for crop heights up to 60 cm (2 ft)
Universally adjustable spring tines as known from Treffler TF series
Designed for higher working speeds