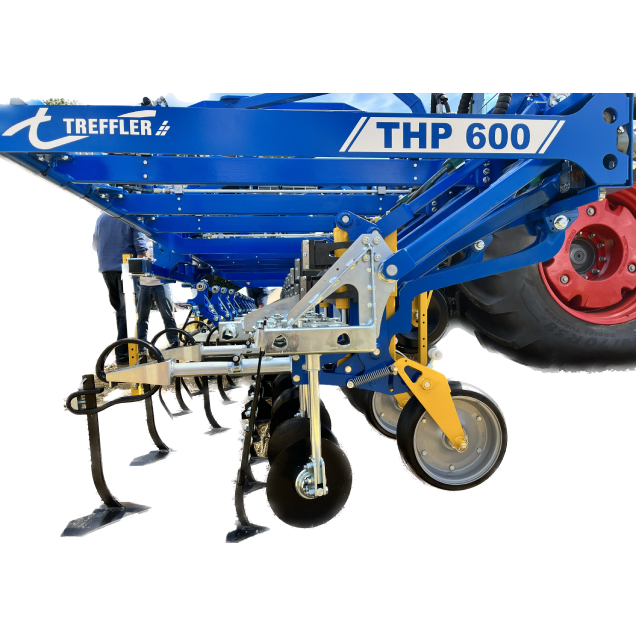 SERIES THP 300-600
The Treffler THP is a precision hoeing machine with central adjustment of the hoeing width. With a totally new concept of hoe holders, the driver can determine an exact width setting from the tractor.
Depending on the nature and position of the crop, this setting can be changed quickly, with just one finger!
The whole machine can also be shifted left or right from the center, it can work offset.
Naturally, the THP has a modern camera control. Treffler provides a remarkable innovation in hoeing with the THP. It's Treffler again!
Central adjustment of the hoeing tools to the row
Shifting frame with camera control
Section elevation
Pressurization of the parallelograms
Positioning of the hoe bodies between or above the rows
Side stable tines